Because
every student


Deserves to Thrive.

Thousands of schools and districts trust TutorMe to provide 24/7 on-demand online tutoring that:

Increases equitable access to personalized learning

Gives teachers on-demand access to verified experts ready to help students one-on-one

Addresses learning loss, opportunity gaps, and other barriers to success

Request a Quote
Proud Partners With
Over 1,200 Schools
Undivided Attention From Tutors.
Infinite Potential for Students.
Our 1-on-1 tutoring gives students the tailored learning support they need to master concepts, build self-confidence, and excel academically. No distracted tutors juggling multiple sessions simultaneously—just individualized instruction from an expert dedicated to each student's success.
Let's empower your students and teachers with TutorMe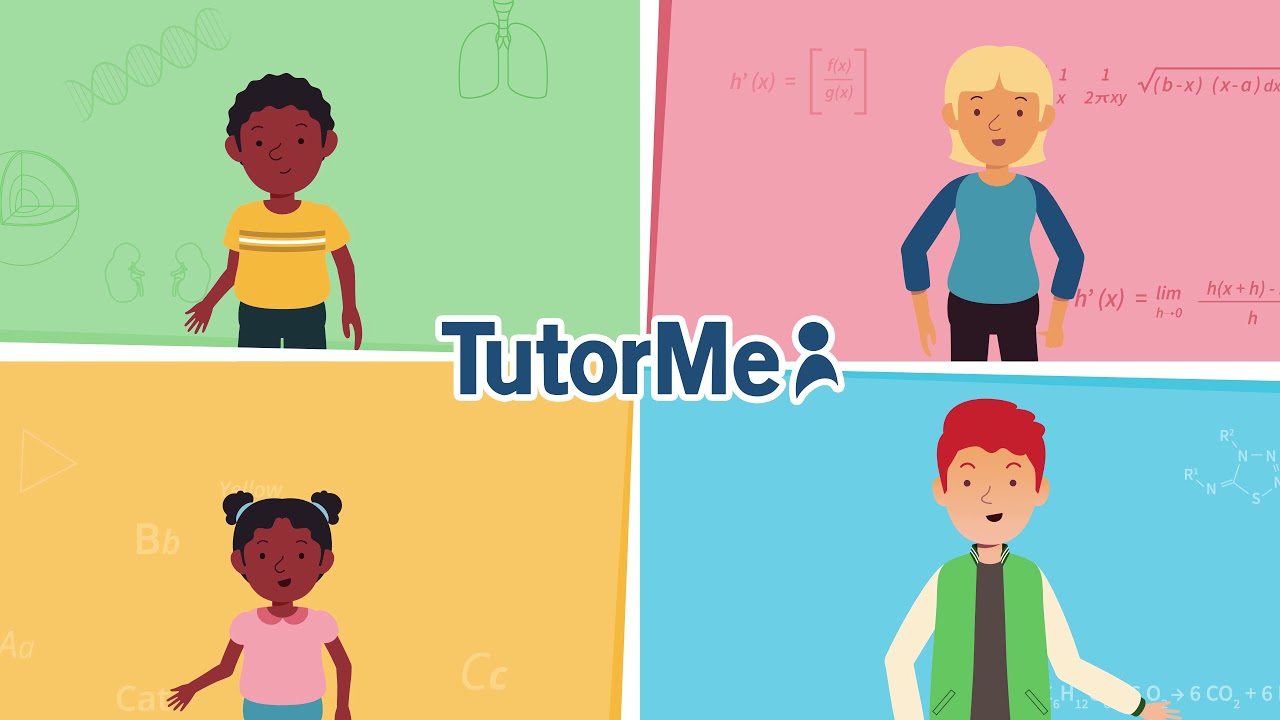 Live Video & Audio Chat
We know the most effective learning happens when students are fully engaged, which we believe is best achieved through personalized, face-to-face relationships. That's why all tutors are ready to lead lessons through two-way audio and video chat.

If students are camera shy, no problem! Our dynamic Lesson Space easily accommodates collaboration through chat, virtual whiteboards, screen sharing, text and code editors, and more.
Asynchronous Paper & Essay Review
In addition to live tutoring sessions, your students will have access to thousands of academic writing experts through our award-winning Writing Lab. Our community of writing tutors delivers prompt, detailed feedback on papers within hours, helping students polish their papers and hone their writing skills for future assignments.
Easy to Access for Students, Easy to Implement for Staff
Our vision is to make high-quality tutoring a natural extension of your students' existing ecosystem. TutorMe is a convenient 24/7 solution that offers students the flexibility to access academic support exactly when and where they need it.

We partner with the leading Learning Management System providers and rostering solutions to provide full integration and enable seamless single sign-on, connecting your students with the academic support they need in as few clicks as possible.
Analytics You Can Act On
Through the Client Dashboard, your staff have full access to advanced analytics about students' usage and progress. The Dashboard grants educators transparent access to students' completed sessions, so they can take action if students are struggling.

Admins can review lesson recordings and professionally proofread paper submissions, assess student data to monitor progress, and use data pertaining to completed sessions to guide instructional design.
Only the Best Tutors
We only accept 4% of the applications we receive from prospective tutors. Our thriving community of 15,000+ tutors includes certified teachers, professionals, and subject matter experts. Tutors must pass a criminal background check, knowledge assessment, and education verification before they begin working with your students.
Award-Winning Lesson Space
Our interactive Lesson Space features a robust toolset that replicates in-person learning. It's easy to navigate for the youngest learners, yet offers complex learning tools—like a scientific calculator and code editor—to meet the needs of older students who may be working on more advanced subject material.
Online Test Prep
As part of your partnership with TutorMe, your students receive full access to our online ACT prep course. With over 10 hours of self-paced, fully-animated video lessons, 500+ practice questions, and 24/7 availability on any device, students will not only be ready to tackle what's on the ACT, but will be prepared in test-taking methodology, too.
Join the TutorMe
partner community

to close learning gaps.
Partner Testimonials
Our partnership with TutorMe will allow our students of all ages to have on-call help when needed, and give each student the opportunity to thrive in any subject matter with no cost to their family.
Kevin Voepel
Secondary Math and Professional Development Coordinator
Providing access to TutorMe supports our district-wide effort to close academic gaps exacerbated by COVID-19 and accelerate learning recovery…The personalized support empowers students and their families to get the help they need at any time, anywhere, whether it be during remote learning, late-night studying after extracurriculars, or when they hit a roadblock with their homework.
Darren Ginther
Director of the Office of College and Career Readiness
This resource will be a game changer for OKCPS students, especially when students are working independently or in an asynchronous learning environment. OKCPS is proud to offer this high level of academic support to our students at no cost to our families.
Neal Kellogg
Director of Educational Technology Services